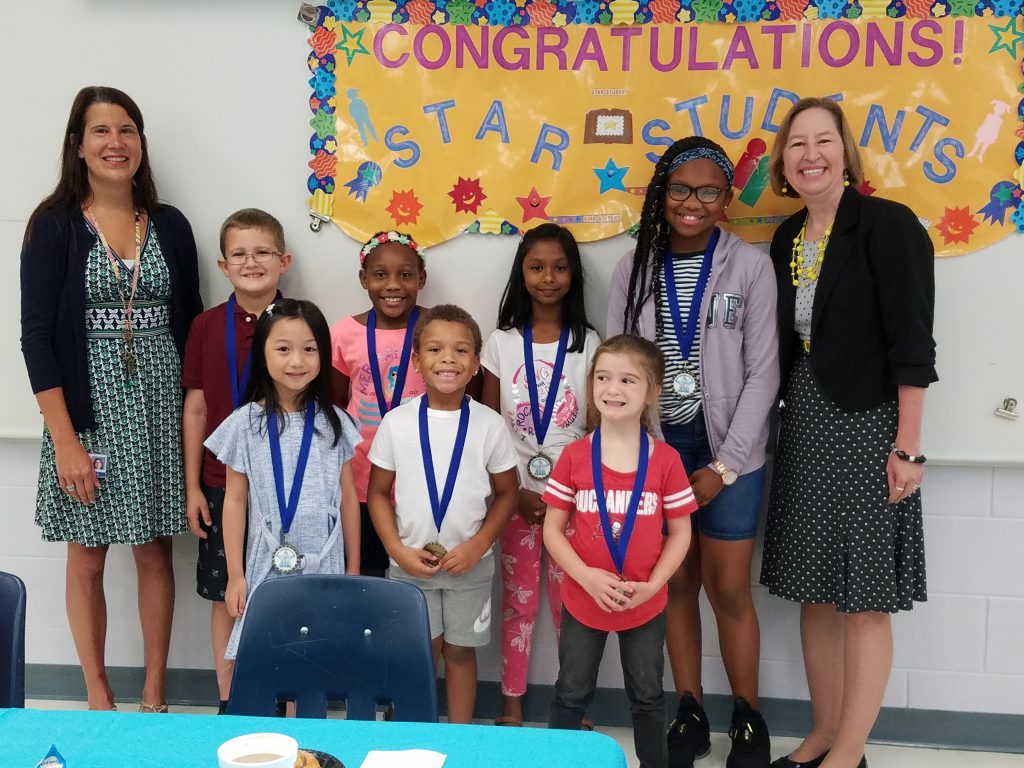 Each month, Sand Pine teachers look for a model student who stands out as a leader among their peers. These students exhibit the following attributes on a regular basis-
respectfulness toward teachers, staff and students
responsibility with schoolwork and supplies
positivity in their classroom and on campus
safe decision making
Each grade level pod has come together to decide on a student to represent their team. Our very first Start students of the year, our September exemplary students have been announced!
Peeps (K)                  Shaquille Plummer (Peck)
Owls (1st)                  Khaki Cai (Coe)
Peacocks (2nd)          Shritha Tatikonda (Mandell)
Toucans (3rd)              Nia Foster (Fox)
Phoenix (4th)              Matthew Bracciale (Ruddy)
Eagles (5th)                Airreona Cauldwell (Badalamenti)
Puffins                        Jane Bittmann (Wiggins)
Congratulations to our September winners!