The links below are provided as resources, and we hope that you will find that they are helpful tools. The websites linked to this page are not sponsored, controlled, or endorsed by Pasco County School District, nor are Pasco County Schools responsible for their content, or for any changes or updates to these sites. We are providing these links as a convenience only, as they are not a reflection of District policy nor an endorsement or approval by the District of any linked organization or agency.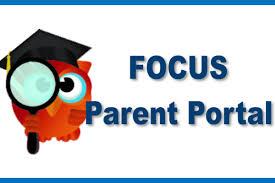 Safer Smarter Kids Caregiver Connection Newsletters
Earn Money For your School
Box Tops for Education -If you see this label, use the new Box Tops app to scan your receipt. Box Tops are still worth 10¢ each for your school. The app will find participating products purchased at any store and instantly add cash to your school's earnings online.
Amazon Smile -Amazon donates 0.5% of the price of your eligible AmazonSmile purchases to the charitable organization 501(c)(3) of your choice. Visit AmazonSmile and Select Sand Pine PTA as your charity.
Coca-Cola Gives – Save coca-cola product bottle tops and enter the codes to donate to our school. Visit Coca-Cola gives for more information.
Battery Recycling – Drop off your spent AA, AAA, C, D, and 9-volt batteries at the front office and keep them out of our landfills!!  Our school may win a prize for most batteries collected.
Laser & Ink Cartridge Recycling – We recycle through Office Depot's myschoolrecycles program. Here's how it works: 1) Recycling boxes will be set up at your child's school for empty ink & toner cartridges and small electronics. 2) Once the boxes are filled, The School will send them to us. 3) As long as the total value of the recyclables is $25 or more, The school will receive an Office Depot gift card for FREE supplies.
Cardboard and Paper Recycling – Drop off your cardboard and paper recyclables at the 2 dumpsters in front of the school at the end of the parking lot.