Administration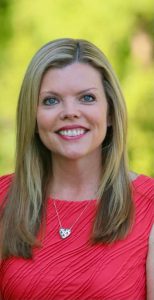 Angie Shauger, Principal
Mrs. Shauger is a native Floridian and was born and raised in Miami, FL. She moved to Tampa to attend the University of South Florida where she completed her BS in Special Education, Masters in Reading K-12, and post graduate certification in Educational Leadership.
Mrs. Shauger started working in Pasco County in 2000, where she has been a special education teacher, basic education teacher, Reading Specialist, and Assistant Principal. Her leadership experiences have been at Sand Pine Elementary, Moon Lake Elementary, Connerton Elementary, and Watergrass Elementary.
In her free time, you will find her spending time with her husband and their son, Sammy. 
Sammy will be attending SPES in the fall as a Kindergartener. 
Mrs. Shauger enjoys supporting the USF Bulls and attending football games. GO BULLS!
She is thrilled to be back at Sand Pine Elementary and looking forward to serving as your Principal.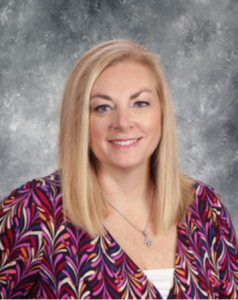 Lisa Grimsley, Assistant Principal
A native of Pensacola, FL, Lisa Grimsley received her Bachelor's, Master's, and Education Specialist degrees all from Louisiana State University. She began her education career in the Baton Rouge area, where she taught for 12 years. She came to Pasco County in 2009 and was thrilled to join the Sand Pine family as assistant principal in May of 2019. Her career has been diverse, as she has served schools in the capacity of a high-school band director, elementary music teacher, behavior specialist, and 2nd/3rd grade teacher. Mrs. Grimsley is dedicated to nurturing a love for learning, a commitment to educational excellence, and cultivating social-emotional growth in all students.
Peeps – Kindergarten Team
* indicates PLC Facilitator
Toucans – Third Grade Team
Eagles – Fifth Grade Team
* indicates PLC Facilitator
Puffins
Falcons ( Specials)
Cranes –  Front Office
Kookaburra – Student Services Team
Hawks – RMA / Instructional Assistants
Custodial Staff
Cafeteria Staff